In Home Computer Repair in Calgary
You don't have to lug your computer into a repair shop, we'll come to you! Our technicians are trained and equipped to provide the same service that you would get at a repair shop right in your home and you can schedule your own appointment on our website.
At Active Computing we will schedule an appointment that is convenient for you.  When you pay for an hour with us, you get an hour.  If we're able to finish our work quickly, we take the remaining time to teach you a little bit more about your computer and it's software. Call us first for computer repair in Calgary!
  (available in Calgary and the surrounding areas)
Small Business IT Services & Support in Calgary
We offer a full range of IT outsourcing solutions and services for Calgary based small businesses.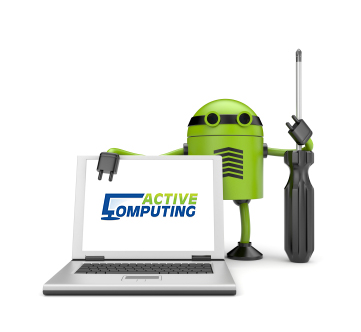 Services include:
Desktop Support
Network and Server Implementation
Active Directory and Exchange Management
Remote Desktop Support
IT Planning and Deployment
IT Consulting
Website Design
SEO Services
Why outsource your IT services?